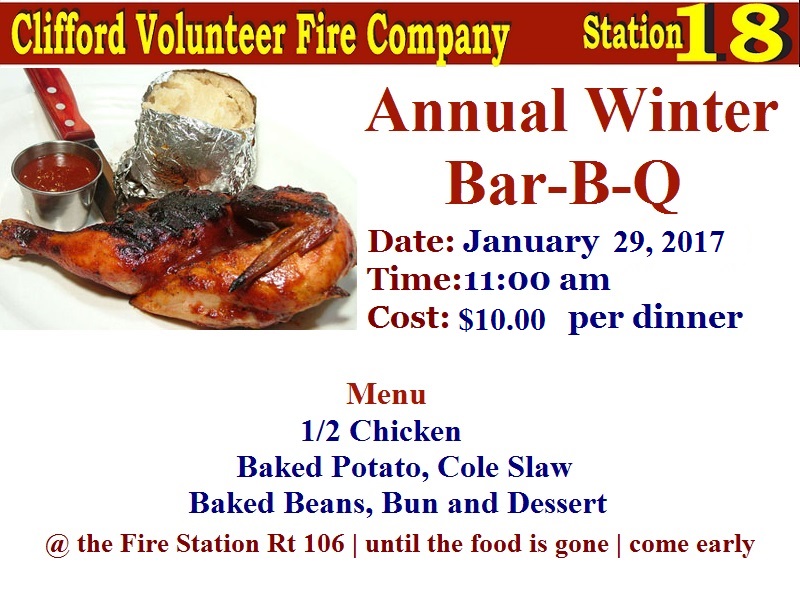 Thank You to All!
Our members would like say thank you to ever
yone who supported our 2016 Annual Picnic, October Gun/Cash Raffle and Wood Carving Auction.
Your support is heart-felt knowing that that we could rely on you
just like you can rely on us in time of emergency
!
Initial call for Heavy Rescue
May 8 - It was a bitter sweet day at Station 18. At approximately 730 pm, after more than two years of planning, building and in-servicing, the new Heavy Rescue was officially placed in service. Our old rig was sold in late January 2015. At that time, we purchased a reserve rescue from the Wissahickon Fire Department - Rescue 7.

This rig served our community flawlessly until yesterday when the equipment was officially transferred to the new heavy. This task was not a simple one. Crew worked the last nine days straight since the rig came home from the FDIC show in Indy. Hundreds of hours have been spent just in tool layout and mounting equipment by our volunteers. This was in addition to the countless planning sessions, inspection trips and, oh yes, the fund raising activities to pay for this rig and all our other equipment.
As we left the station around 8 pm the question in everyone's mind was when will it make its maiden voyage. Unfortunately, there was no time wasted. At approximately 11pm R-18 and 18-9 were dispatched as part of the first alarm to a multi vehicle accident at mm 215s in Harford's first due. As we rolled out the door we could listen to the incident escalating into a serious event.

It became apparent very quickly that the new heavy's first run was going to was going to put the vehicular accident planning phase of the rig to the test. Upon 18's arrival, the rescue went into a heavy deployment and went to work.

Overall the rig performed as it was designed and provided the crews with the tooling needed to save multiple lives in the accidents of today.
Sadly, the outcome was not what we would hope. All though many were saved, there
were some who unfortunately did not. Our thoughts and prayers are with the families of the victims.
As for the efforts on scene - an outstanding job by all involved and a true example of teamwork.